Mobile Card Account
Access Your Money on the Go
broodii gives you the option of accessing your account either via mobile on your smart phone or other mobile device or via online on your laptop or desktop computer. The broodii Mobile Card Account is available to broodii customers who have signed up for our online card account, downloaded the broodii Mobile Card Account App on a mobile device, and have completed the Mobile Enrollment.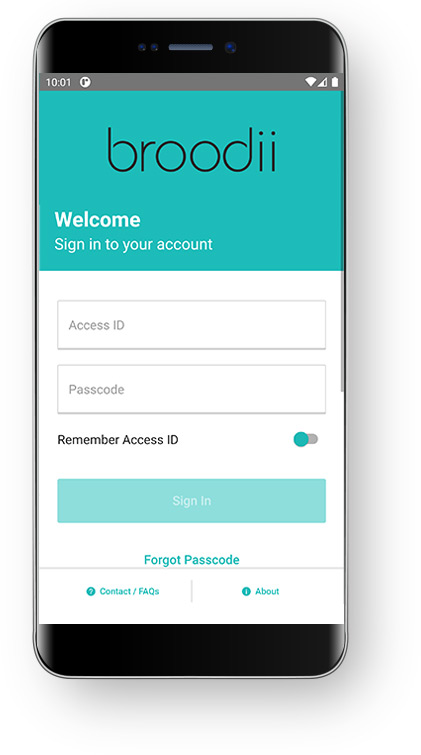 Check your account balances
View your account history
Requirements for Accessing Your Mobile Card Account:
To Sign Up for Access:
Log into your broodii online card account
Select the "User Services" tab
Select "Mobile Enrollment" and follow steps as prompted
Continue on the broodii Mobile Card Account App:
Download the broodii Mobile Card Account App onto your mobile device from your mobile device app store
Login with your usual broodii Online access ID and passcode. You will then receive connectivity to your card accounts.
Read our Mobile Privacy Disclosure
* Depending on your rate plan, internet browsing charges may be incurred. Please check with your service provider before accessing our services on your mobile device.