Online Card Account
Access Your Money Anytime and Anywhere
broodii gives you the option of accessing your card account either via our online card account on your laptop or desktop computer or via the mobile card account app on your smart phone or other mobile device. Online access is available to broodii customers who have signed up for our online card account and have an internet browser and an internet connection.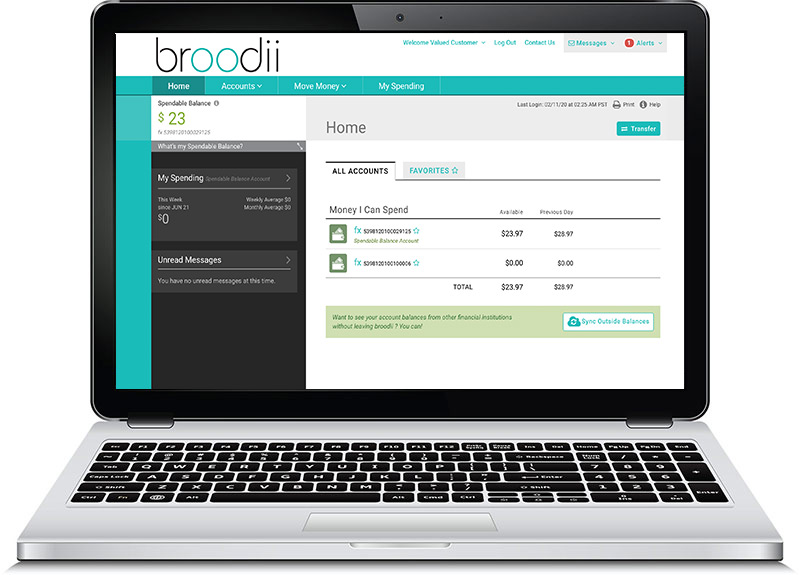 Online Card Account Features
View your latest card account activity.
Transfer funds between your card accounts.
Pay qualifying friends and family.
Receive bills from participating vendors and pay bills online.
Send and receive secure electronic messages concerning your card accounts.
Download your card account information directly into Quicken® and Microsoft Money.
Access user services.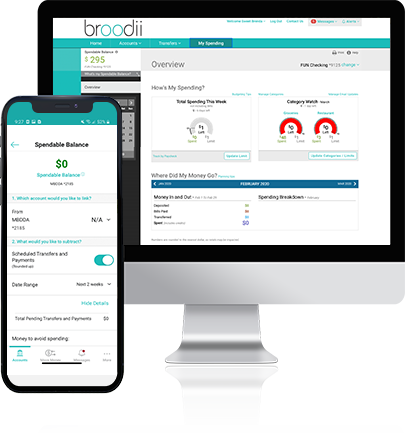 Quicken is a registered trademark of Intuit Inc. Microsoft® is a registered trademark of Microsoft Corporation.
How to Sign Up for Online
Disclosures
Review and accept the online electronic disclosures.
Application
Then, fill out the broodii Online sign-up form with your personal and account information.