Arrow Pay
Person-2-Person (P2P) Payment
Transfer Money with Friends and Family
With broodii Arrow Pay, you may pay your qualifying friends and family members P2P (Person-2-Person). Funds are transferred between your account and theirs. The value of P2P payment is the speed and convenience of digital money transfers – for splitting a tab, paying back a friend or giving a gift, for example.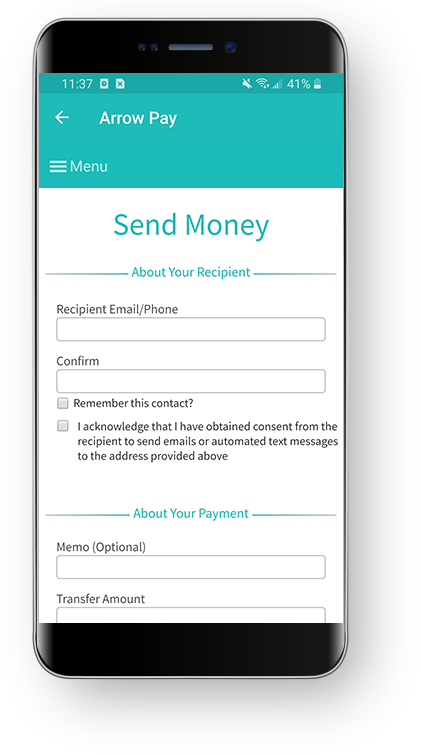 Double Check!
Be sure to have the correct info for your friend or family member before you send money.
Personal, Not Public
P2P is for personal payments, not commercial use. Only send and receive funds from people you know.
Do Your Research
Before you use the broodii Arrow Pay P2P feature, know how to set it up and how to use the service accurately.
P2P Transactions, as Easy as 1-2-3
1. Log into broodii
2. Select the "More" tab.
3. Select Arrow Pay